Riga, Latvia - June 28, 2022 - SPH Engineering and GreenValley International partner combining their expertise to deliver drone software technologies for LiDAR data collection and processing. The companies align UgCS mission planning software and LiDAR360 data processing software to optimize the workflow with LiDAR data collected with UAVs.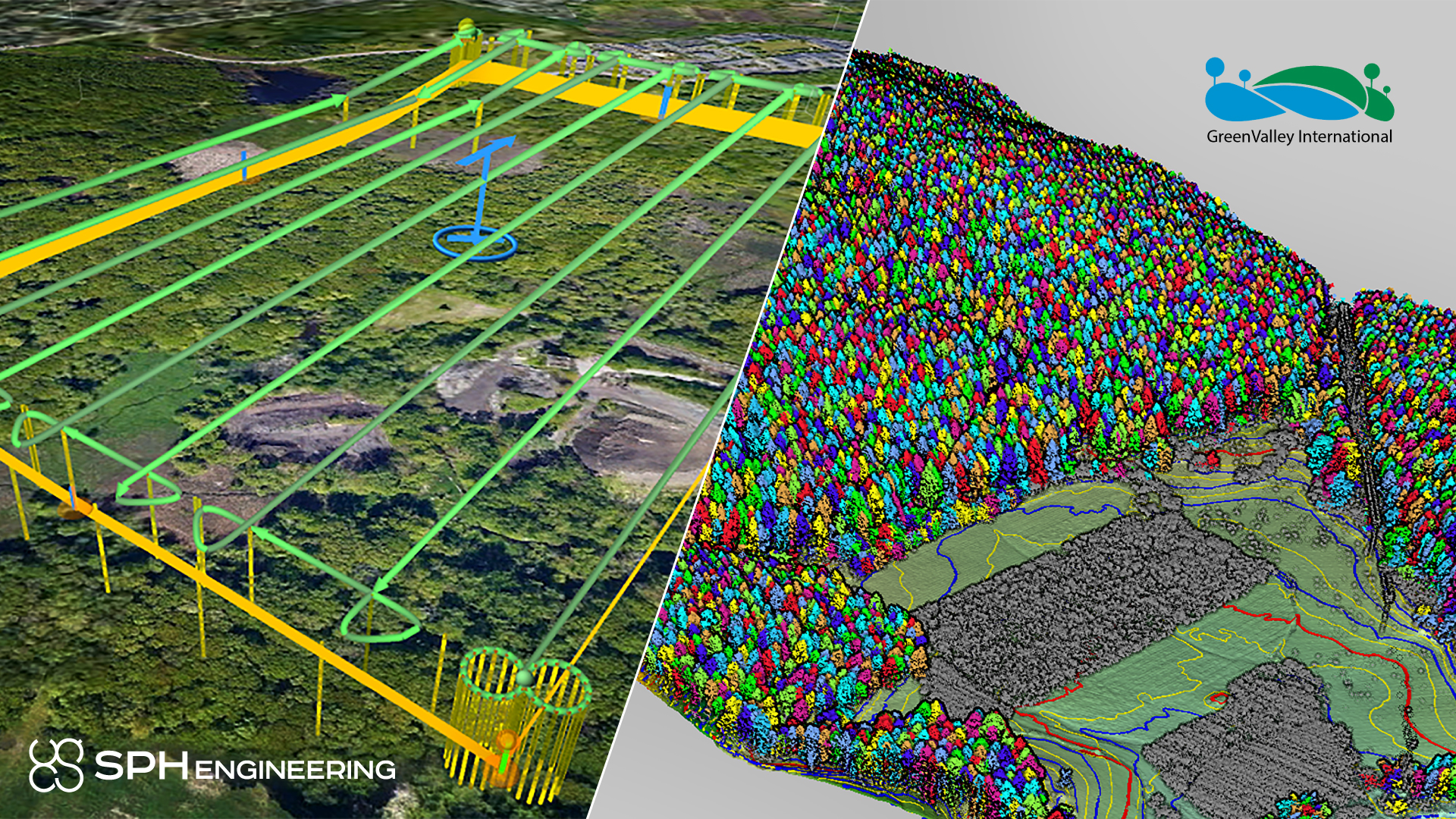 The partnership is ready to provide a full end-to-end software toolchain for airborne LiDAR applications. It includes flight planning and data collection (done with UgCS) and data processing (using LiDAR360), which are necessary for delivering meaningful results such as elevation models, terrain mapping and modeling, forestry scanning, and power line inspection.

"Manual drone flight planning does not guarantee a stable flight. Moreover, during large-scale projects, you cannot see the drone at all times. Automated mission planning using UgCS allows users to plan LiDAR surveys with adjustable corner radius and calibration segments, overcoming these issues and guaranteeing the results to be more accurate," describes Alvin QIU at GreenValley International.


"We decided to test LiDAR360 upon the recommendation of one of our partners. We have evaluated multiple software packages for LiDAR data processing and found that LiDAR360 is the most universal and provides a good balance between user friendliness and professional results", explains Alexey Dobrovolskiy, CTO at SPH Engineering.

To learn more, j
oin us on July 7th to learn how to apply for both programs and apply best practices to multiple industries.
Register to attend

here
!
About SPH Engineering
SPH Engineering (

sph-engineering.com

) is a global provider of UAV software solutions, integration services, consulting, and custom development to expand drone applications. Its innovations support UAVs of different manufacturers and advance drone technologies for surveying, data collection, and entertainment. Founded in 2013 in Latvia (EU), the company has a global customer and partner network in 150+ countries.


About Green Valley
GreenValley International (

greenvalleyintl.com

) is a leader in complete 3D surveying and mapping solutions. Partnering with renowned LiDAR sensor producers like RIEGL and Livox, GreenValley focuses on LiDAR and image fusion technology, specializing in lidar, UAV, SLAM, photogrammetry, and other technologies to achieve an accurate digital representation of three-dimensional space. GVI high-precision lidar scanning systems, such as LiAir (UAV/Fixed-Wing), LiMobile (vehicle-mounted), LiBackpack, and LiPod (terrestrial), help create smart cities and provide intelligent solutions in energy, agriculture, forestry, roadwork, geographic information (GIS), mining, and more. LiDAR360, LiPowerline, LiStreet, and other GVI software solutions provide core processing and analysis for accurate point cloud editing and visualization.