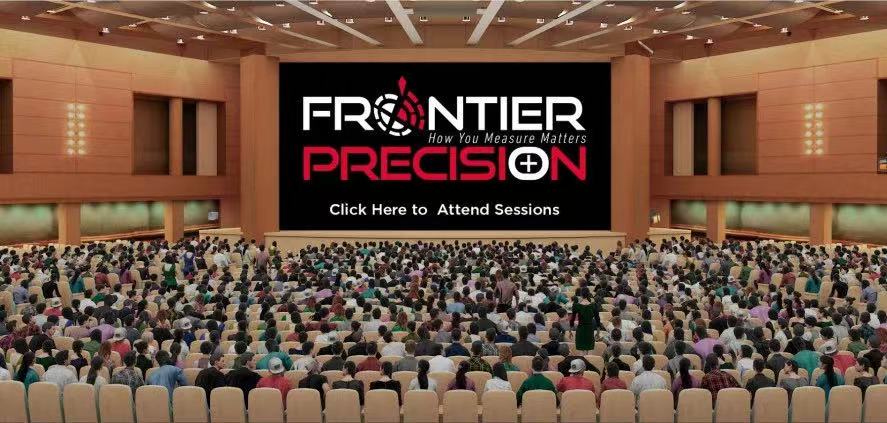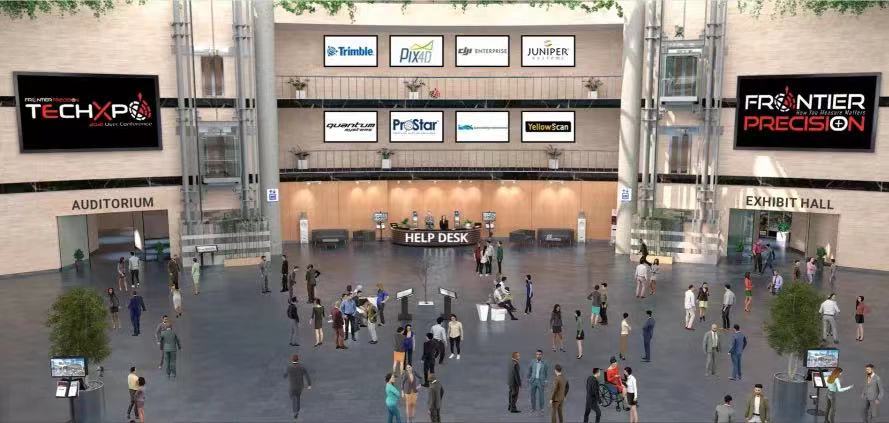 GreenValley International (GVI) recently participated in this year's virtual Frontier Precision 2021 TechXpo User Conference, which took its popular and informative conference online due to the pandemic. During the 2021 TechXpo, participants showed great interest in the exhibited products. Attendees experienced over 70 webinars, live Q&A sessions, daily prizes, and a virtual trade show with more than 15 industry vendors. Vendors such as Trimble, DJI, YellowScan, and more. Participants learned new ways to measure, with a wealth of knowledge to be learned and shared.
The virtual conference was highly interactive, making information and technology available remotely. Whether in another city, state or somewhere on the other side of the world, everything was accessible from a desktop.
Liam Maier, Senior Manager of GreenValley International, gave an excellent speech at the conference, showcasing its latest hardware and software products, including its closed-loop of data collection, processing, and post-processing.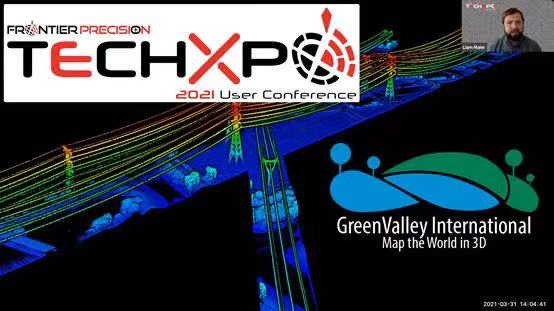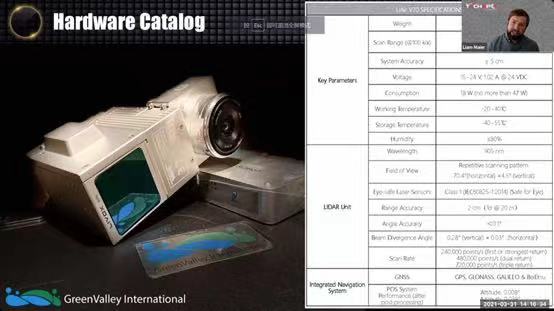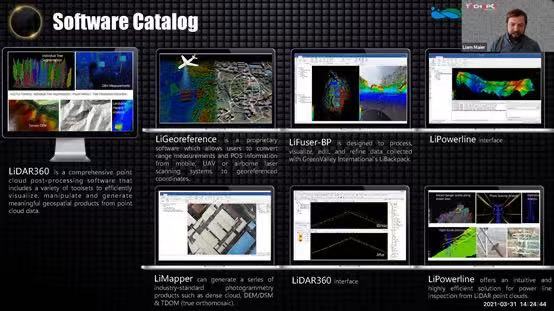 As a Platinum Sponsor of the event, products presented include airborne and ground-based platforms such as LiAir, LiMobile, LiBackpack, and data processing software. Software like LiGeoreference, LiDAR360, and LiPowerline featured show end-to-end results. The excellent one-stop solution offered by GreenValley International earned both praise and acknowledgment from its audience.
GreenValley International will continue to expand its horizons in the global market by competing in more international competitions and enhance its core competitiveness to meet higher market standards. Its quality-oriented business philosophy and commitment to technological innovation affirms its belief that "Point Cloud Makes Dream Possible" as part of the efforts to promote the high-quality development of the LiDAR industry.