Inspired Intelligence, one of GreenValley International's overseas clients, successfully delivered 3D mapping solutions at the Consolidated Gold Mine in Dahlonega, Georgia.
Using drones, an underwater ROV (remotely operated vehicle), and a backpack lidar scanner, Inspired Intelligence was able to map, photograph, and fully explore the century-old goldmine.
The largest gold mining operation built in the early 1900s east of the Mississippi River, owners Nir and Amanda Pe'er were able to examine challenging tunnels and underwater spaces in the mine thoroughly.
Using a DJI Mavic 2 Pro, a Phantom 4 Pro+, a GreenValley lidar backpack, and a Chasing Innovation M2 underwater ROV, they were able to produce 3D models, photos, and videos that will further expand the mine as a tourist venue.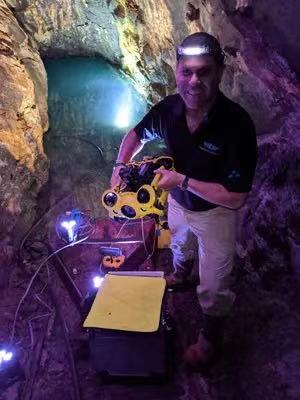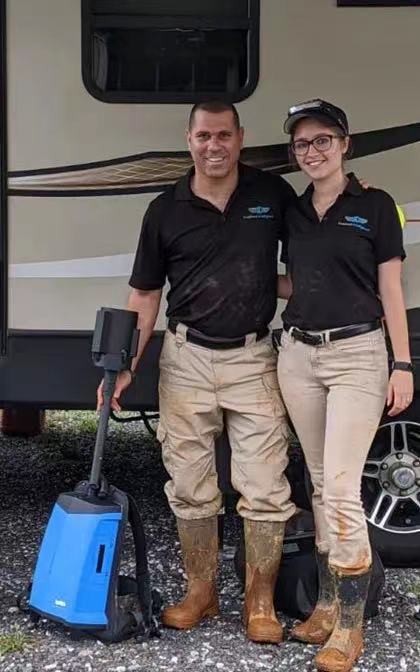 There is no GPS below ground, and it is pitch black. Water is frequently dripping on those and their equipment who enter these tunnels. To add, some of these areas are claustrophobia-inducing. At times, the Pe'ers had to crawl on her knees to guide the gear properly. Having the Libackpack allowed them to probed unexplored and flooded tunnels. The Pe'ers gathered the complete point cloud data and 360-degree color video while the lidar unit processed those images.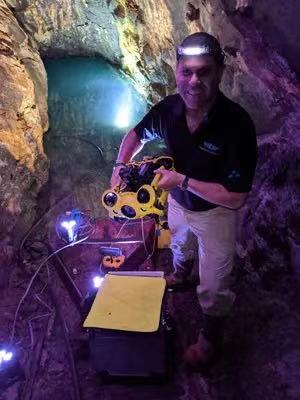 The Pe'ers, already fans of the tourist site, approached Consolidated Gold Mine General Manager Dathan Harbert about mapping and photographing the site. Mapping would include the existing tourist attractions, as we as other unexplored areas; Tunnels that had not been fully explored, or visited by people, for more than a century. As the mine approaches its thirtieth year as a tourist venue, Harbert wants to expand its tour path for new and returning visitors.
"In all honesty, we felt that our needs were beyond anyone's ability, and we held little hope for success," Harbert said. Now, the Pe'ers "have provided us with a 3D virtual map of the tunnel system. We can explore it from every single angle."
While many companies still resort to GPS to get accurate locations, LiBackpack excels in drawing underground space maps. It relies on the SLAM (Real-time Location and Map Construction) algorithm, which allows for modeling spatial perception without GPS coordinate input. Using GreenValley's LiBackpack combined with the 360-degree color video taken during lidar imaging, Pe'er collected point cloud data in the mine and completed 3D digital modeling successfully.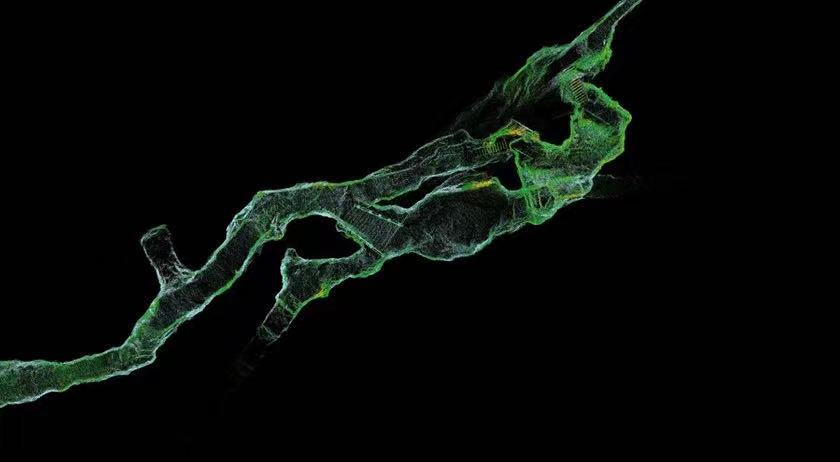 The successful experience of LiBackpack applied in mining can be drawn upon by other fields as well. For instance, bridge inspection does not only need to rely on aerial surveying and mapping.
It can also use a lightweight solution like backpack lidar, video modeling, and basic underwater inspection.
For more on GreenValley International and its products and services, please visit our website https://greenvalleyintl.com and contact us. We will do our best to provide you with excellent solutions.