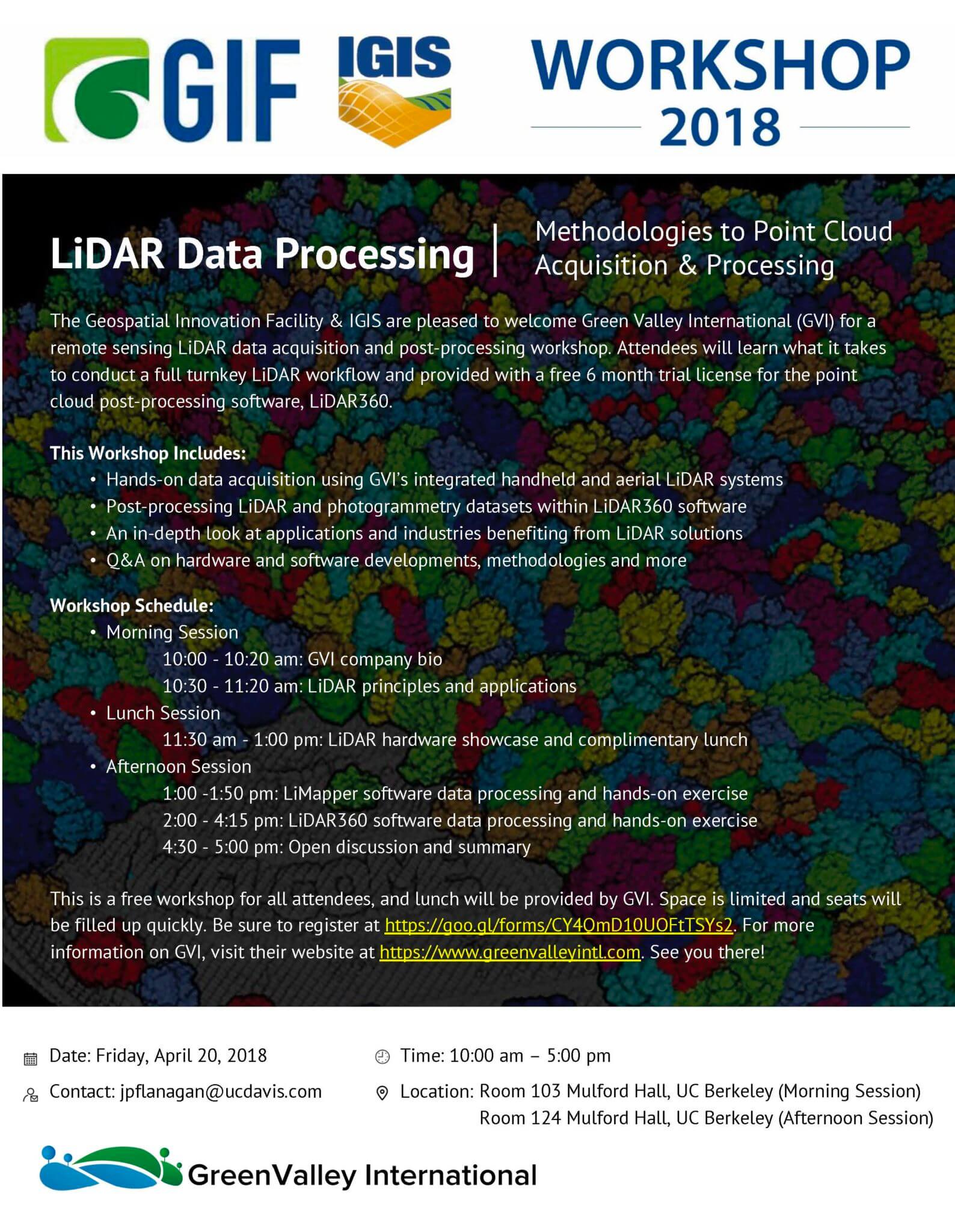 GreenValley International is honored to be invited by University of California's Geospatial Innovation Facility (GIF) and UC ANR IGIS Statewide Program to host the LiDARLab: Methodologies to Point Cloud Acquisition & Processing.

The all-day, April 20th workshop will be the first LiDAR Lab to be hosted by University of California, Berkeley. As such, we aim to provide attendees with a crash course on all things LiDAR. Morning sessions will focus primarily on acquisition principles, available hardware products and applications. During the morning session, the products on showcase will include the LiAir Premium 32e and the LiBackpack. A complimentary lunch will provided by GVI team so bring your appetite.
The afternoon session is where data comes alive. Both LiMapper and LiDAR360 get a chance to shine, with users getting hands-on, practical processing exercises. We will have LiDAR datasets from a variety of industries including power line corridors, forestry, terrain and more. Attendees will also receive a free 6 month license for both software packages and access to training guides and videos!
We value the academic and research potential in our industry and do our best to support it! See the details below and make sure to sign up quickly as seats will fill up quickly.
Please REGISTER here:
https://goo.gl/forms/CY4QmD10UOFtTSYs2
See you there,
GVI.