INTRODUCTION
Mining companies around the globe are adopting new digital tools to increase their productivity and capitalize on innovation that is taking place in 3D surveying and mapping.
GVI provides advanced lidar solutions that help companies build cost-effective, stepchange increases in performance that are also sustainable.
In this article, we will highlight some of the findings offered to GVI by its official distribution partner, ALFASCANER; which serves customers located in Russia and Kazakhstan.
Field Surveying & Advanced Post-Processing
GVI's mobile backpack-mounted lidar system, LiBackpack C50 is an excellent solution for surveying mining sites. Its integrated SLAM technology is ideal for collecting accurate point cloud and imagery data in tough environments where high temperatures, high humidity levels, low light conditions, and/or confined spaces with irregular configurations are can be found.
GVI's self-developed post processing software, LiFuser-BP and LiDAR360, allow Libackpack users to generate and segment (POSE) trajectories, georeference point clouds and images, calculate excavated volumes of material and underground spaces, as well as perform tunnel section analyses. Colorized 3D point clouds can then be exported in common file formats (e.g. LAS) and easily brought into 3rd party mining-sector specific software, such as GIS Micromine and Surpac, etc.
Advantages of LiBackpack
A single operator is enough to complete any mining survey with the LiBackpack. The job can be carried out on foot or using a vehicle (e.g. ATV, truck, etc.) traveling at speeds of up to 20 km/h.It is also possible to collect data in locations where hazards are present (e.g. cavities, explosion areas and hard to access dumping locations) without endangering the safety of the operator. The LiBackpack's sensors can be mounted telescopic pole with a turning unit and inserted into areas where it would be unsafe for the operator to enter.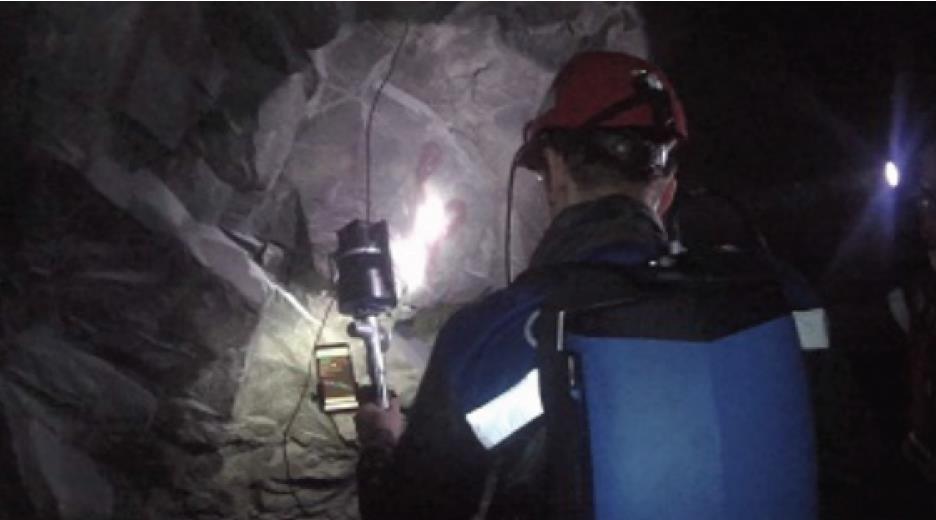 Volume Calculation
LiFuser-BP is used to automate the processing of LiBackpack data and align individual point clouds. The outputs of LiFuser-BP can then be imported into LiDAR360 and used to perform volume calculations that have been shown to be ± 98% accurate. Users can select any area of interest in the point cloud data to perform to perform volume calculations on which makes stockpile surveys easy to complete.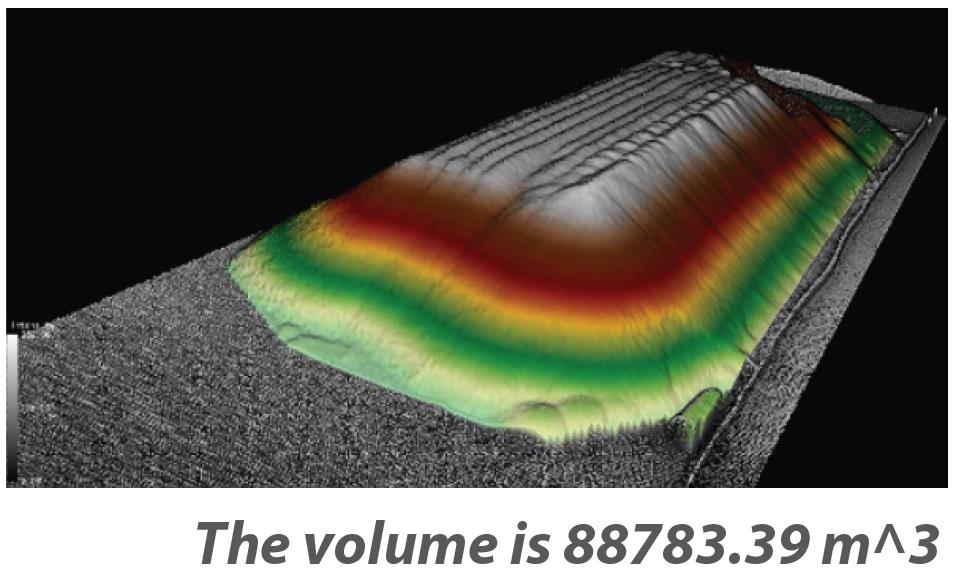 Mine Tunnel Section Analysis
LiDAR360 features tools need to conduct tunnel section analyses. Users are able to use these features to make comparisons between standard (reference) sections and scanned (point cloud-derived) sections. Scanned lidar points can also be also be used in generate high-fidelity 3D models of tunnel section in LiDAR360.