UAV lidar scanning equipment provides high-precision 3D point cloud data for various industries such as forestry, power, mining, etc. Taking the DJI L1 lidar equipment as an example, the data scanning accuracy can reach ±5cm. However, there are still problems with the data, such as too large point density and thick point cloud data, and the characteristics of this point cloud data collected by light and small UAV are widespread. As shown in the figure below, DJI L1 collects single-passage data. The point density can reach 400-800/㎡, and the point cloud thickness on the bare surface can reach 15-20cm. Its elevation and plane accuracy are challenging to meet the needs of high-precision data production. Take ground filtering as an example. According to the normal distribution probability of redundant observations, experiments show that the median's accuracy shows surface point clouds are higher than that of other points. Extracting point cloud data in this area can improve horizontal and elevation accuracy. Therefore, it is necessary to thin and smooth point cloud data before producing results.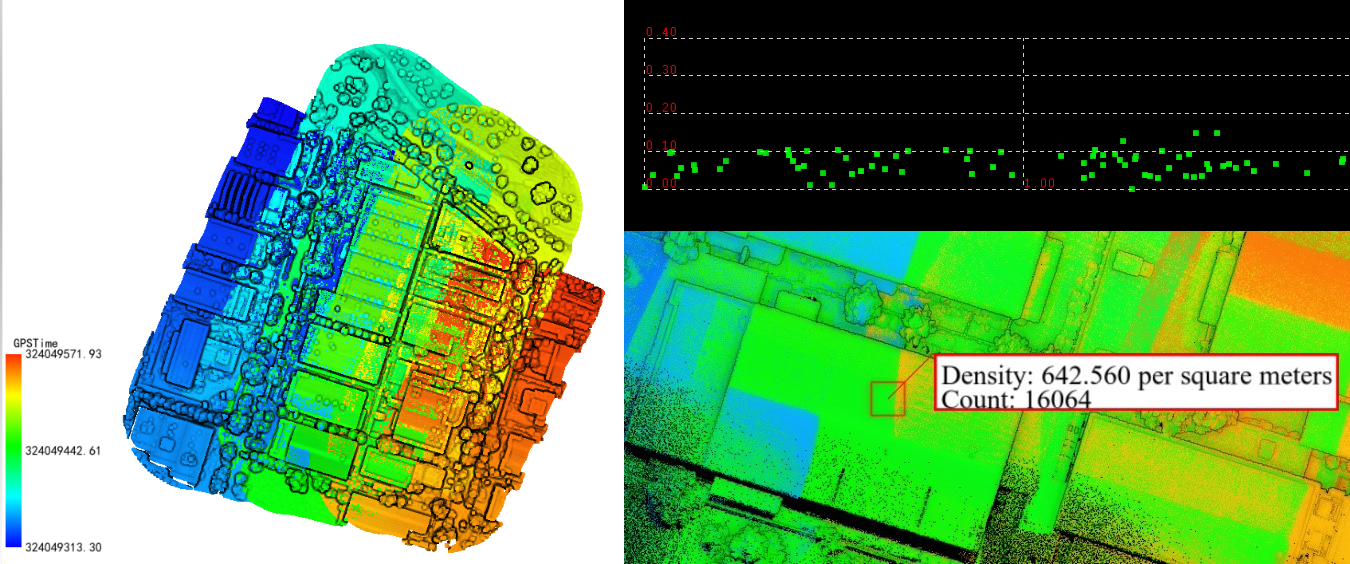 The thickness and density of the original point cloud in the roof area of the lidar point cloud obtained by DJI L1

In this example above, we use the LiDAR360 "software's Toolbox > Data Management > Point Cloud Smoothing" to demonstrate an example of smoothing using data from the UAV LIDAR system
Multi-band scanning airborne lidar point cloud data, after LiDAR360 data smoothing. The thickness of point cloud data can be reduced to about 3-5cm. After smoothing, the surface features stay preserved, which meets the requirements of high-precision data production.




Select a survey area and view the profile of the bare surface area before and after point cloud smoothing. The results are as follows: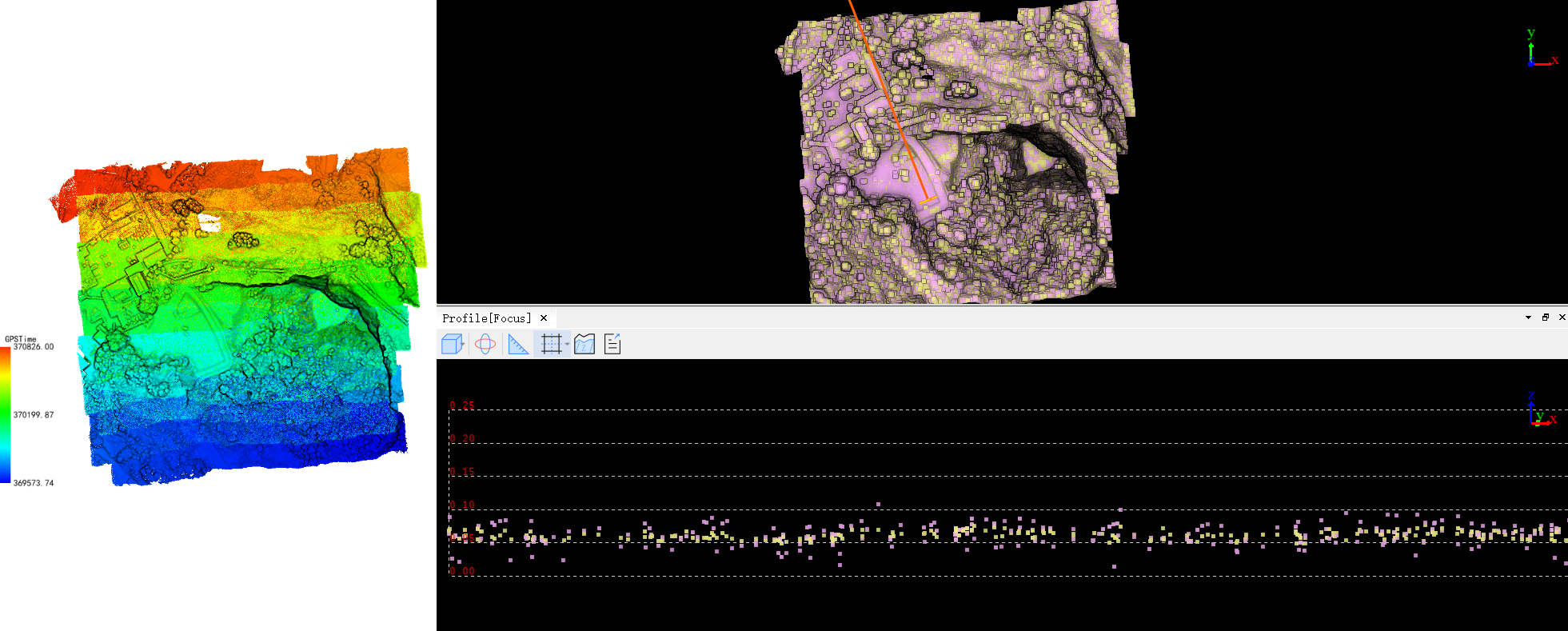 The data before and after smoothing the point cloud on the bare surface are superimposed, purple is before smoothing, and yellow is after smoothing.



Before smoothing, the thickness of the surface point cloud is about 10cm.



After smoothing, the thickness of the surface point cloud is about 3-5cm.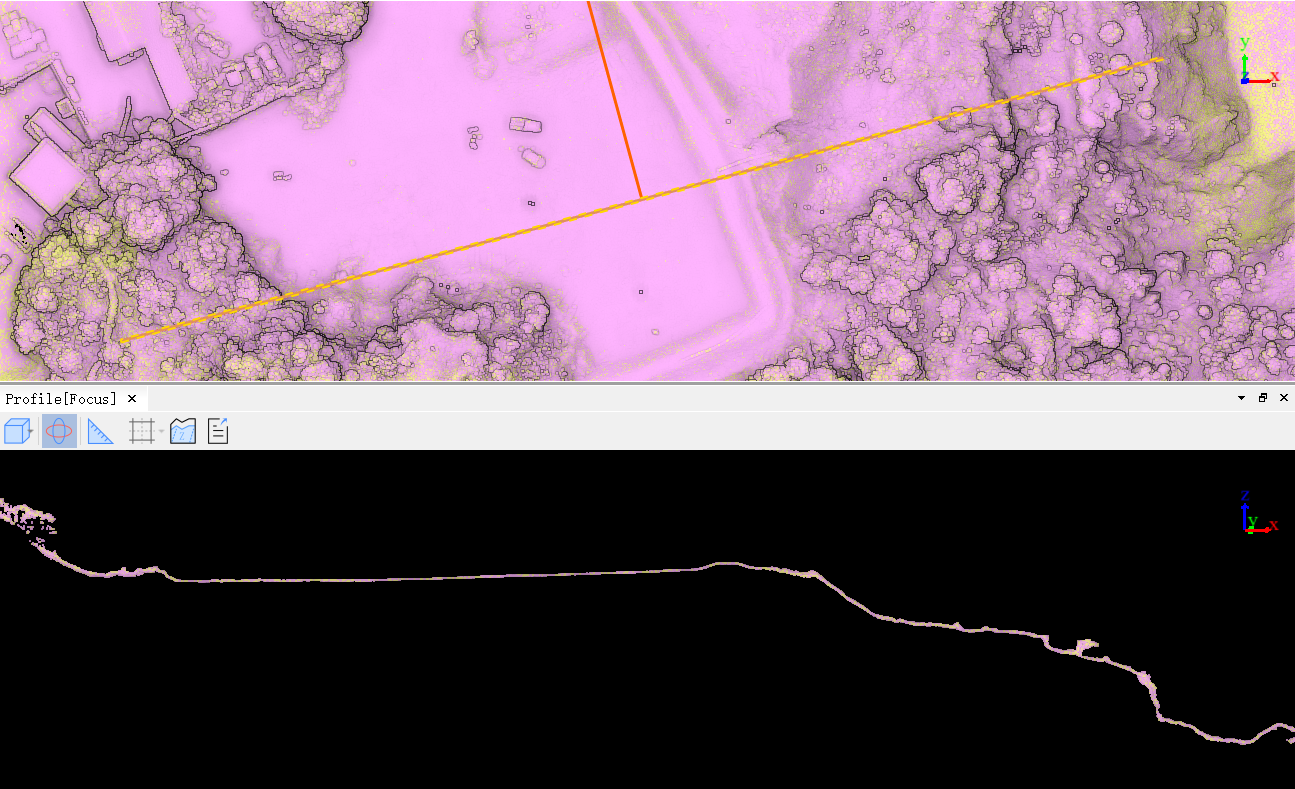 Changes before and after smoothing of overall surface features

Conclusion: After demonstrating the above data processing, we can see that point cloud smoothing can reduce the thickness of the point cloud on the bare surface very well. While the point cloud is thinned, the surface features remain preserved, which can significantly improve the lidar data quality of light and small UAV