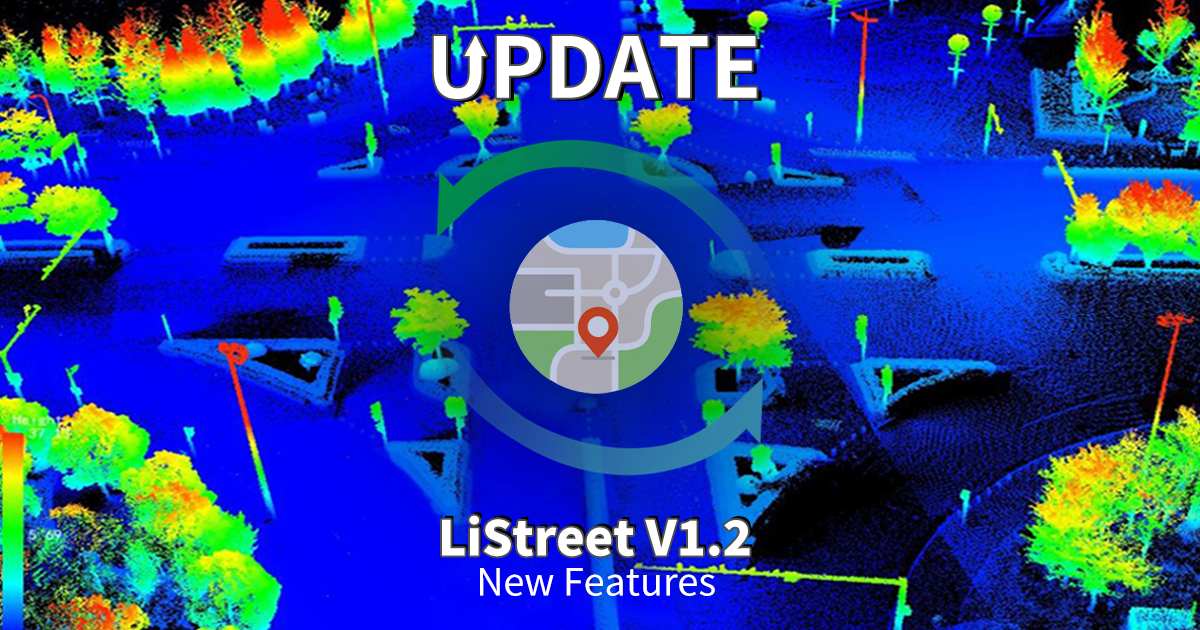 LiStreetV1.2 adds a new facade measurement module to help with urban planning, city digitalization, and renovation.
Due to the different construction techniques and qualities of urban buildings, the life span of buildings is uneven. The reconstruction of the building facades coming up on its lifespan needing renewal is conducive to coordinating the urban landscape and prompts the city's image. Renovation or expansion requires operators to quickly complete the building elevation drawings with high quality to create the digitization and visualization of buildings. Lidar has the characteristics and ability to achieve fast, non-contact, real-time, high precision, strong initiative, and all-digital feature recording. It can quickly and massively collect building facade information, providing a way to measure building facades promptly—a brand-new technical means.
GreenValley International's LiStreet feature extraction and thematic mapping software perform module upgrades and function optimization. Flexible connection to LiDAR point cloud and image data collected by portable measurement devices. Specialized devices made for convenience, such as vehicle mounted (LiMobile), backpack (LiBackpack), and handheld (LiGrip), provide a new elevation measurement module and rich elevation mapping functions, which can effectively improve operations. At the same time, it will help with the reconstruction and expansion of old urban communities, the informatization expression of building plane structures, and the storage of crucial historical infrastructure data.
Export the resulting data using LiStreet latest version (V1.2) can be connected to GIS, CAD, simulation, and other platforms. LiStreet is widely used in high-precision map production, elevation measurement, 3D mapping, urban road asset census, and other fields. LiDAR software improves urban digitization to provide decision-makers with the data and analysis needed to make important decisions.
Upgrade and Optimize Function Modules

1) Façade/Vertical Measurement Module
Ø Seamlessly connect LiGrip/LiBackpack/LiMobile point cloud and image data without format conversion and coordinate system definition.
Ø Provides a vertical adjustment function to resolve SLAM ground inclination error.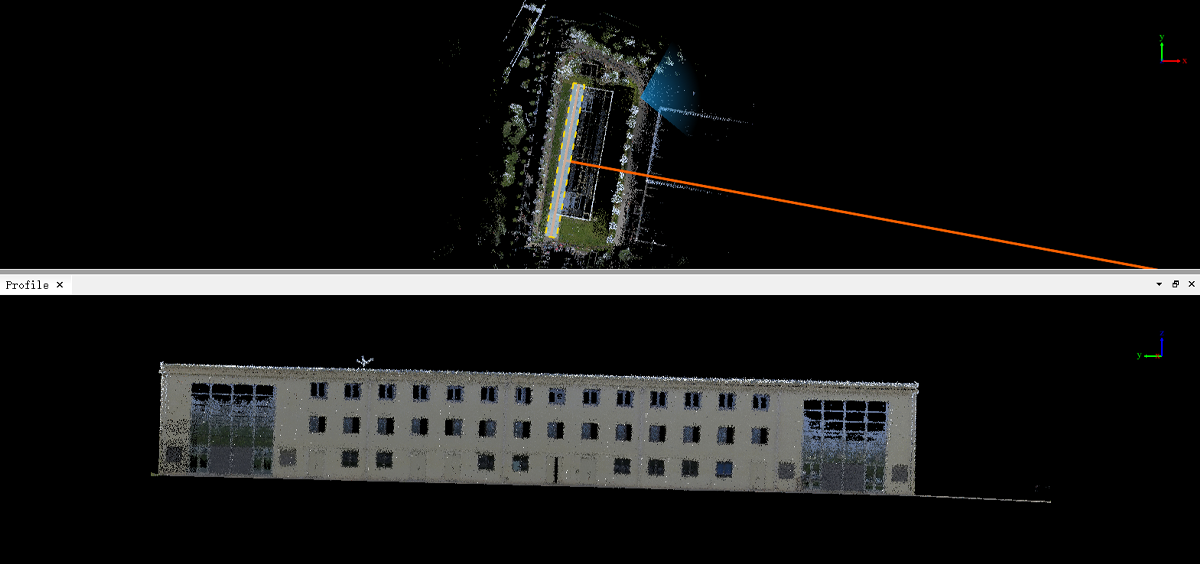 Figure 1. Original Data with SLAM Ground Inclination Error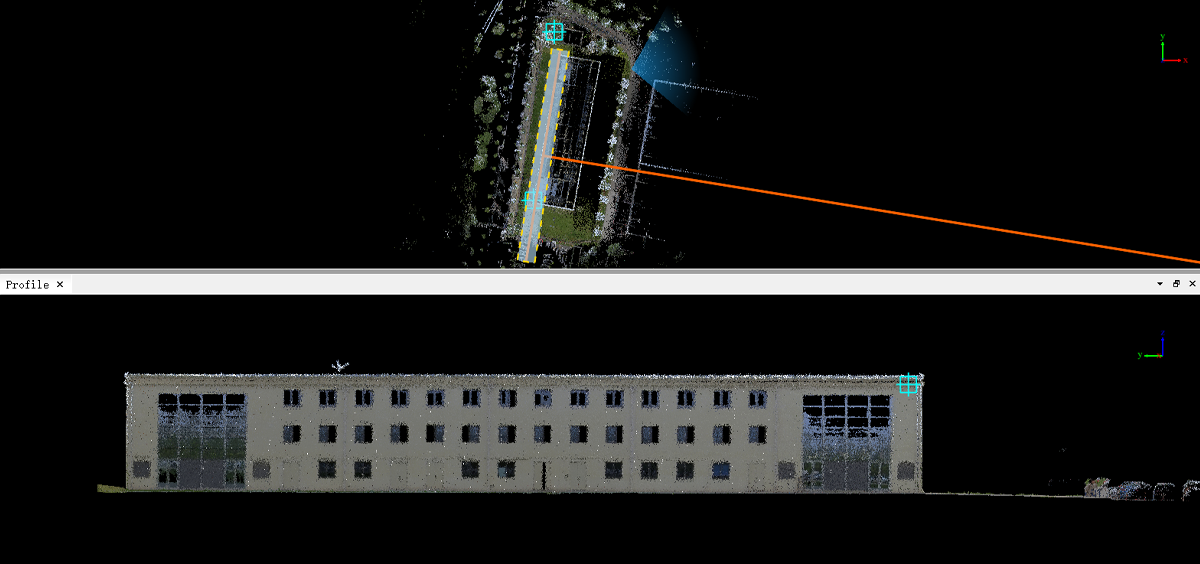 Figure 2. Corrected Data After Vertical Adjustment Correction
Ø
Pan
oramic images assist elevation measurement, and feature rendering is more accurate and holistic.

Ø Provides a multi-mode baseline collection method, adapts to multiple types of façade structures, and accurately locates side façade information.
Ø Provides quick and convenient elevation element drawing tools such as construction lines and grouped arrays to speed up production efficiency.
[Insert: Construction Line Capture Video]
[Insert: Array Capture Video]
Ø Provides accurate length and area calculation functions and supports exporting tables in other formats for data cleaning and operations.
Ø Support exporting DXF, orthophoto, and other result data, enriching the form of results


2) Combined Display Mode
The software adds a variety of combined display modes, and the superimposed multi-attribute display can reflect the attributes of the ground objects more clearly and intuitively, which is convenient for data analysis.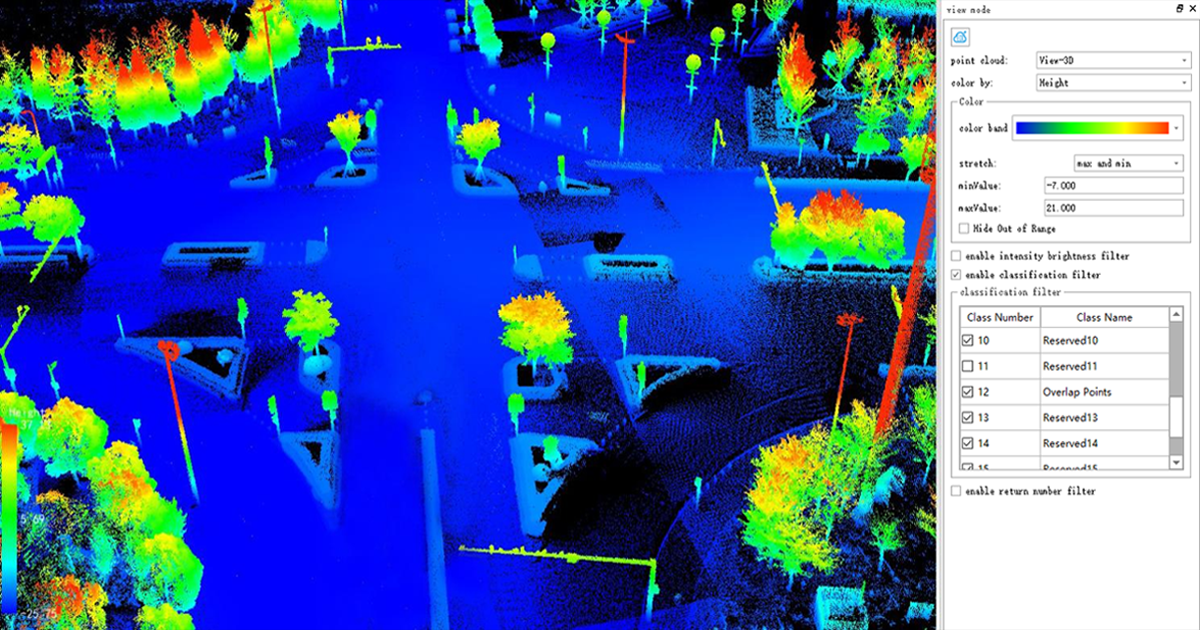 3) New Capture Mode
The software has added nearly ten capture modes, such as endpoints, intersections, and planes, which are suitable for 2D and 3D mapping under different needs and accuracy. With the all-round vector editing tools, it can efficiently and accurately draw high-precision maps, building plan structures, etc., various elements of
[Insert: Custom Axis Capture Video]
4) Profile Mapping
This upgraded supports section window drawing and vector editing operations. It improves the precision of vector drawing of fine objects, significantly reduces various vector drawing errors caused by point cloud penetration, and increases the accuracy of vector drawing.
[Insert: Section Drawing Video]

LiStreet LiDAR Processing Software Application - Examples

High-Precision Mapping

Elevation Surveying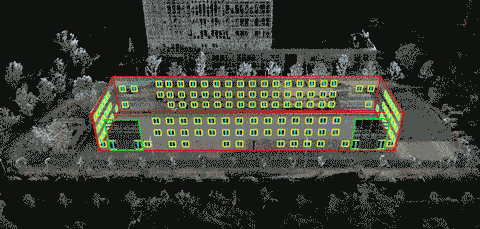 Building Plan Structure

Road Census Data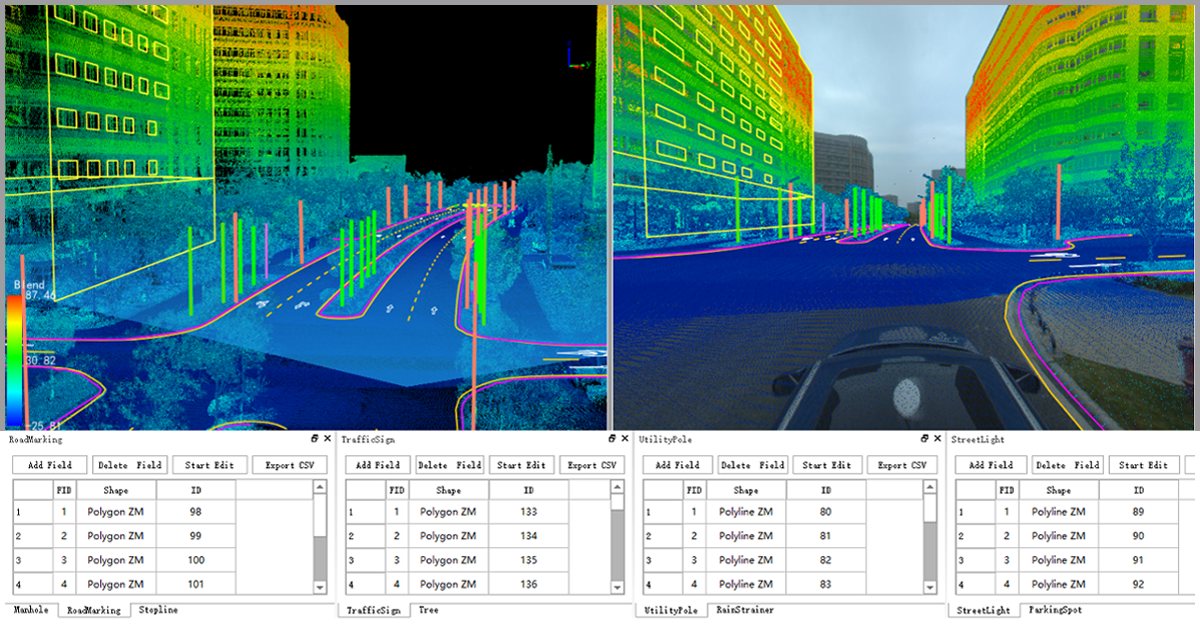 How will you apply these new features? Let LiStreet accelerate your surveying! Thank you for reading. To enjoy more surveying tips, LiDAR news, and products, f

ollow us on social media and

subscribe to our newsletter!